Baseball Training That Works
If you have already read many of the "hitting" and "pitching" drills, then let me tell you one more thing to make those drills really payoff. Get yourself involved with some baseball training.
I did not say a weight lifting program or a running program, but some specialized training just for baseball. Yes, there is exercise programs designed just for baseball.
Baseball workouts differ from basketball, football or any other sport.
Throwing a baseball and swinging a bat are different skills and need different training, like lots of stretching.
The player below might be training for baseball.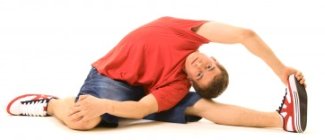 Most older coaches in football, basketball or baseball say it is a shame that most high school athletes are playing only one sport by the time they reach high school.
They say that in the good old days young men in high school played two and many times three different sports.
Baseball Training Differs From Football and Basketball Training

Well, let me tell you that nowadays training for baseball will not mix with football or basketball training.
Many of these coaches blame the parents for pushing little Johnny to specialize in one sport. They think the dads pick a sport for their son and lead them down that path and have them play the sport year round.
There may be a little bit of truth to that, but there is another reason that is much more responsible for early specialization.
I'm one of the old guys and I played football, basketball and ran track in high school.
It was a lot of fun going from one sport to the next. We would have about a week off between seasons. We did very little training outside of high school practices.
There was no weight training, no off season training and no baseball conditioning.
After the high school year ended we moved right into baseball.
I was always playing, never training. We did not play as many organized baseball games as kids do today. But we did play pickup games about everyday of the summer.
Maybe our baseball training was riding bikes back and forth from the pickup games. We did do a lot of that, lol.
And then, as soon as baseball was over, high school football practice started.
Baseball Tip – Why Do Boys Specialized in One Sport so Young?
Playing sports and not doing any training worked in those days, but in the last ten to fifteen years specialized training has taken over.
Back in my day very few high school players lifted weights so the playing field was equal.
Now, very few players do not lift weights, so every player has to train hard to be able to play at the high school level.
It is the specialized training that has eliminated the multi-sport athlete.
Baseball workouts are just about the opposite of football workouts. Football coaches want more power, strength and bulk from their players. Training for baseball is geared towards very little bulk.
Basketball coaches want explosion from their players' legs when they jump.
While that is somewhat closer to what baseball conditioning is trying to achieve, it is not the flexibility that baseball seeks.
Training For Baseball
If your son or players are 14 years old or older then you might want to check out the page titled "Training For Baseball".
It has some tips on how to hire a personal trainer. I know you think you can't afford a trainer, but read the article first. It has some cost sharing ideas that really work.
Batting Training and Pitching Exercises

The page on "Batting Training" is about muscle flexibility, which every good hitter needs.
Batting training is a very specialized conditioning, as is pitching conditioning. Your arms, shoulders and mid section need exercises that are different from most other activities.
Check out the page "Pitching Exercises" to learn some great pitching conditioning.
Baseball Conditioning
The Baseball Conditioning page offers a 12 month "in season" and "off season" training program.
Gone are the days when players showed up for tryouts and hoped to play themselves into shape.
The baseball player today has to be physically fit year round.
Youth Baseball Training
"Youth Baseball Training" describes what the younger players, 13 years old and younger, should be doing as far as baseball training is concerned.
Their bodies and muscles are not ready for most baseball conditioning routines described in the other articles.
Baseball Training and Agility Drills
Have you ever noticed how major league shortstops go in the whole so fast and get to those sharply hit ground balls? That, my friend, comes from agility drills.
We are not bulking up our bodies, but rather strengthening muscles and providing flexibility with band or isometric exercises.
You will found these exercises on the "Baseball Training Drills" page.
Baseball Strength Training and Baseball Weight Training
On the "Baseball Strength Training" page we show you how to build strength without adding bulk to your body.
And last, but not least, on the "Baseball Weight Training" page you learn which part of the body does need some weight lifting.
Training for baseball is specialized and done differently than all other sports.
It is design to help in all the skilled areas that baseball players have to use.
And it is a proven fact that to play at higher levels of baseball you must dedicate yourself to doing baseball training.
Get started today and you are one step closer to your dreams.

Here is a listing of all the baseball training pages found in our website. We hope you find some useful information in these articles.
Training For Baseball

Baseball Strength Training

Baseball Training Drills

Baseball Batting Training

Pitching Exercises

Baseball Conditioning

Baseball Weight Training

Youth Baseball Training
I would tell you "Good Luck", but if you are working hard, you won't need any luck.
But "Good Luck" anyway.

Home

› Baseball Training