Chasing College Baseball

This week our son Brian signs his "National Letter of Intent" to play college baseball.
We are, of course, very proud of Brian and happy for him.
Baseball has consumed his life ever since he was about four, and this starts his dream of playing baseball after he finishes high school.
Brian was born with a lot of talent, but as we and he has learned, that alone will get you nothing.
Unless you are one of the very few freaks of nature, it takes hours upon hours of hard work to improve your skill levels enough to play after high school.
Playing baseball in college is something that is earned, not given, to the best players.
This signing ceremony has made us think back to all that has happened up until now. Sitting here reflecting back has also made us decide to tell his story.
Many parents of young baseball players are wondering what it takes to be able to play college baseball. Not long ago we were wondering that very same thing.
Every player will have their own path to college baseball, but maybe hearing Brian's story will offer some helpful insight.
Brian's 1st Article - "Recruiting Whirlwind"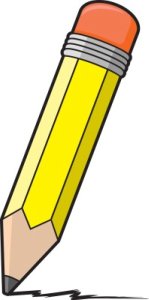 Brian has already written his first article on the subject, "Recruiting Whirlwind", published "here" and at www.PineTarPress.com.
He wrote that article last fall and he is going to follow up with an article in the next couple of weeks.
The Early Days
About this time four years ago Brian was a basket of nerves wondering if he would make the high school varsity baseball team.
Rumors were circulating that he had a chance. Many varsity players were back, but there was not much depth on the team.
We worried that he might make the team, but not get to play much.
We are not going to give away his story, but that freshman year sure had some ups and downs.
We laugh about it now, but we also know what you freshmen parents are going through.
If tryouts are starting anytime soon, then all that can be done now is offer some encouragement.
Try to keep their confidence up.
Playing with a lack of confidence will ruin them every time.
Be There For Your Son

And be there if they don't make the team or the level they were hoping for. Some schools have to cut players because of the numbers of kids trying out.
While other schools search the halls for enough players to fill the teams.
Many times the decisions seem unfair. So and so got cut and he is better than so and so who made the team.
Maybe they needed players at so and so number two's position and not at so and so number one's position.
Who knows? You won't have the answers to why certain things happened, just lend a caring ear.
College Baseball Diary

Our plan with Brian's blog is to carry it on during the summer and then into his college years.
If Brian is still enjoying writing it, then we plan to have him blog about playing college baseball.
And since he has chosen to play at a junior college, there will hopefully be more recruiting news coming from Brian.
Brian's older brother Brett played baseball for a NAIA college. He was a pitcher and had a great time at the school.
We have lots of fond memories from those days, but unfortunately Brett did not keep a diary.
Trying to go back and give even month by month detail on his playing days would be hard.
With Brian, hopefully he will give us week by week updates.
So be sure and check back with Brian's blog from time to time. Brian is a good writer and he tells it like it is.
The junior college he has chosen is a top ten junior college baseball program.
So it will be interesting to see how they handle workouts and practices.
All in all it should be a fun experience for Brain and you, our readers.
College Recruiting Information

We also plan to write about all that we learned about college coaches and their recruiting.
College baseball is handled so much differently than college football or basketball.
Unless you have already had a son go thru the college baseball recruiting process, there are things that will surprise you.
If your son is thirteen or fourteen, now is the time to start learning and planning.
There are things at those ages that you can start doing to help prepare your son to play at the college level.
Yes, high school baseball will be a very important part of the college baseball recruiting process, but there are plenty of other parts also.
You never know which piece of the puzzle will work for your son.
This whole process has been a real eye opener.
They say good baseball players do not fall thru the cracks anymore.
Scouts and the internet turn over every stone out there.
If you are talking about every eighteen year old still playing baseball, then yes, few are missed.
Players Falling Thru the Cracks
But if you are talking about every fourteen year old playing baseball will not be missed, then no, not so true.
If a player quits baseball during his freshmen year because he was not prepared for the tryouts and got cut, then that kid just fell thru the cracks.
He may have the ability, just not the experience. This website has been written to help prevent that from happening.
If you know of a thirteen or fourteen year old that might benefit from our site, then please pass it along.
Thanks for your support.
Keep working hard and good luck.


Here is a listing of all our college baseball articles:
College Baseball Workouts - The Offseason

Return from Chasing College Baseball to Helpful Baseball Drills