College Baseball Workouts – The Offseason


by Brian Read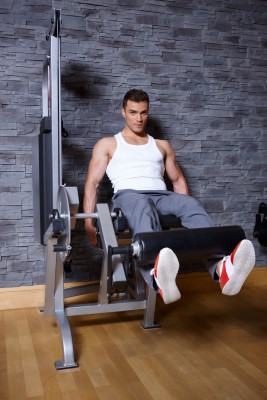 This article is written about college baseball workouts, but the theory could be true of any sport. Why is it that some college teams always seem to have great seasons, and others just the opposite. 
We all have an idea why, the good teams recruit well. That might answer part of the question. Yet one other thing seems to always ring true with the great programs.
Much emphasis and analysis is put on the actual games and whether those games are won or lost. But what does it take to be successful in those games and ultimately be a winning team and player?
The answer truly lies within the offseason program.
I Play for Jeffco
As many of you probably already know, I am the son of the author of this website.  I am a right-handed pitcher for Jefferson College who competes in NCJAA D1 athletics.
One of the reasons I decide to come and play at Jeffco was their winning record year after year and their numerous trips to the Jr. College World Series.

Before making the switch from high school athletics to college athletics, I never truly understood what the offseason meant for teams who are successful year in and year out. I didn't realize what kind of college baseball workouts they ran. But I sure learned fast.

By the time the offseason hits for college baseball players, most will have been playing all spring, all summer and the fall ball games that are played upon arriving at school. Fall games and showcases in our part of the country typically will go through the month of October.

The Offseason Grind of College Baseball Workouts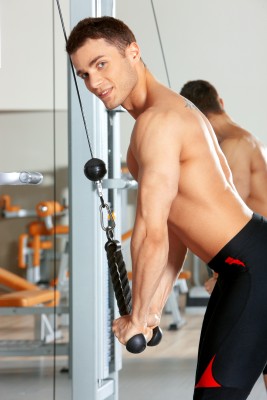 After the fall season comes to a close, there is usually a week span where a coach gives his players completely off of baseball. During this time, it is essential for a player to take advantage of the rest that is being given to them. During my freshman year, I definitely would have taken this rest more seriously if I knew what I had coming for me in the OFFseason…

To kick off the offseason, the first Monday after our week off, we were greeted with a morning workout at 5:30AM. This morning workout consisted of 18 different lifts that had a set weight scattered throughout the weight room.

Each player had a partner and one player would do as many reps as possible in 30 seconds, then their partner would hop in for 30 seconds and do as many reps as possible.

After that, we had 4 seconds to get to the next lift. The pace and intensity in the room was incredible. Unfortunately, when pushed this hard, many of the players got sick and had to make the dreaded trip to the bathroom.
It's an Everyday Workout
Not only did we do this on Monday, but also Wednesday and Friday. Even though we are pushed on Monday, Wednesday and Friday mornings, there is still work to be done in the afternoons. For pitchers, we also have afternoon practices on Monday, Tuesday, Thursday and Friday.

During these practices, there is absolutely no throwing. As a matter of fact, we don't even bring our gloves to practice. These afternoon practices consist of agility drills, band exercises and medicine ball throws. On the other hand, hitters also hit in the afternoon five days a week. This is the beginning of the hardest college baseball workouts.

The term "grind" really comes in to play around the end of November and the beginning of December. Day in and day out you are essentially doing the same thing, but are expected to continue to get better at what you are doing no matter how monotonous the days and exercises become.

Showing up to practice everyday and having the focus and mentality to do everything 100% is the true battle in the offseason. It is easy to go through the motions everyday because it is hard to see the light at the end of the tunnel, which is when the season finally begins.

So, for all parents and kids out there, It's not just the recruiting class that makes a great team. It's the college baseball workouts. The offseason is where championships are truly won.
Here is a listing of all our college baseball articles:
College Baseball Workouts - The Offseason